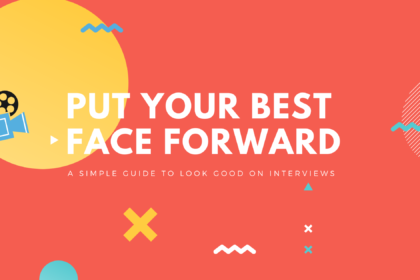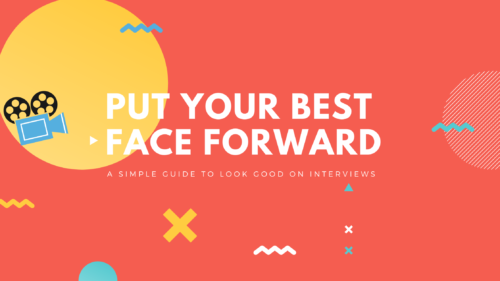 The world has turned on its head in the past few months and now most of the impressions we wanted to make in person, we have to make on video. Whether this means meeting prospective employers, clients or just a conversation with your superiors, it's all happening through the little lens on your personal device of choice. Here are a few tips to help you with that. Furthermore, these tips also make perfect sense for interviews that take place inside your workplace. Maybe you did great recently and your manager wants you to talk about your project on camera. We know that the idea of being on camera is a daunting one. One way to look and feel more confident is to have some great inside information. That's where we come in.
Now some rules of making a good impression stay the same no matter where you are, but some change or can be used to our advantage. So without any more stalling for context:
Here are a few simple ways to prepare for the camera at home or in the workplace
As an interviewee, you want to present yourself in the best way possible. One of the ways to do so is to keep your appearance on point. And so we have curated some pointers for you to show your finest self, on the camera.
Dressing
Every company has a dress code. Some prefer casual dressing and some ask for a little more formal. If the call is a part of your job interview, it makes sense to take a look at the company's gallery of events to get a rough gauge of their prefered dress code. If it is an internal call why not wear something that truly reflects your workplace.
Apart from that, dressing sharp is the key. How can you achieve that?
It starts with choosing attire that fits you the best. If you are going with casuals, try a collared t-shirt. If you are in a corporate firm, a blazer on top will look finer. (You are probably thinking, well I knew that! but here is the kicker) Not just the type but the colour & pattern of your apparel matters too because, in most corporate set-ups, the ambience is well lit. Below are some tips for that:
Extreme dark or bright colours are not recommended
Colours like olive green, teal, ochre and similar shades look great on screen
Simple clothing is preferable, one without moiré patterns or complex designs
Lastly, a fresh look which imparts a feeling of an active presence in an interview
In conclusion, while you keep these tips in mind, remember to dress in a way that is most comfortable for you. If you feel uncomfortable, you will look it. It's always best to feel good and confident instead because guess what, that will translate in not only the way you look but how you speak and communicate.
Grooming
Our aim is to make the viewer consume our content in the most effective manner. Studies show that people are more receptive to a well-groomed person.
So, what do we mean when we say a well-groomed person?
We mean the basic points of grooming that will look good on camera and not the strict ones. Talking about men, if you sport a beard then a shaped one looks better. Similarly, women may go for formal hairstyles, or for a casual workplace they can try tucked or braided hair. Lastly, if you apply make-up, try to keep to nude natural tones.
Posture
Last but not least it is your posture that contributes to a good looking interview.
Sitting straight up helps the audience in perceiving your true presence in an interview. It shows attentiveness and active participation. Also keeping the chin up and straight makes the responses look confident.
In the end, interact freely with the interviewer. Some people use hand gestures, some like to put their hands down. As people who spend most of their time behind the camera, we would want you to interact with us in a way that comes naturally to you.
These are a few recommendations that can help us achieve a better piece to the camera. We have our good share of experience with this format of videos where we have taken interviews of spectrum of subjects from a company's CEO to beneficiaries of an NGO. So, let us know if you found this blog helpful. If you want to know more, drop us a mail at [email protected]